Talking ReactJS at NoogaJS
I had the honor of talking about ReactJS at NoogaJS last night. I've always been pleasantly surprised at a consistently strong turnout at Chattanooga's JavaScript developer group - and really appreciate the hard work that Andrew Pierce and Brian Hooper put in to making this group happen.
This was my first chance to give this particular talk - and, as all first talks go, not even 5 minutes in I wanted to change everything! It was a challenge fitting all that I wanted to cover into the allotted time (and we got started late, so that time-boxed it a bit more), but I'm hopeful from the reponses that everyone got a good idea of what React does and how it differs from the more "retained mode" approaches today in frameworks like Angular, Ember and others.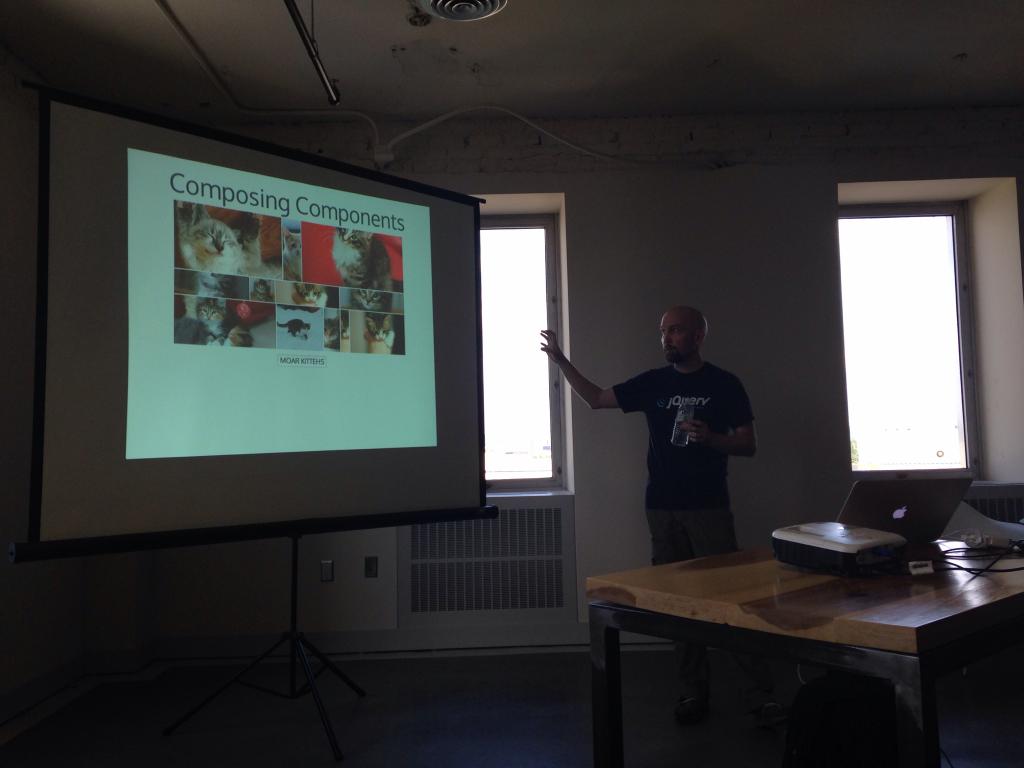 (The infamous "KittehGrid" component slide)
If you attended the session and want to pull down the slide deck, it's here on GitHub. I'm planning a pretty comprehensive re-write before I give this talk at devLink in August as well, but I'll tag the presentation repo so anyone who attended last night can pull down the code as of that session.